The Westside Theatre is an Off-Broadway performance space located in the Hell's Kitchen neighborhood of Manhattan, New York City. Originally established as the Second German Baptist Church in 1889, the building was first used as a theatre in 1973. Under the management of Reno Productions Inc. since 1991, the Westside Theatre has housed many successful, historic productions such as CAGNEY; TURN ME LOOSE; THE ABSOLUTE BRIGHTNESS OF LEONARD PELKEY; SATCHMO AT THE WALDORF; OLD JEWS TELLING JOKES; MY NAME IS ASHER LEV; LOVE LOSS AND WHAT I WORE; and the historic 12-year run of I LOVE YOU, YOU'RE PERFECT, NOW CHANGE.
Runtime TBA
No Intermission
Performances begin February 23, 2019
CHICK FLICK THE MUSICAL is the new musical that reminds us that friendship is the best medicine.
Call your BFFs – it's time to fill your glass with friendship, fun, and flicks. As the festivities proceed and the tequila flows, can the power of meet cutes and makeover montages save the day as relationship drama and career crises bubble to the surface? Whether you're a fan of romantic comedies or teary sisterhood dramas, you'll recognize the delicious tidbits of life advice that chick flicks offer our four friends in this hilarious and heartfelt comedy about life's greatest love story: friendship.  
90 Minutes
No Intermission
Tickets available through April 28, 2019
THE OTHER JOSH COHEN is an original musical comedy about good guy Josh Cohen who is caught in a lifetime battle with bad luck.
From the moment you walk into the Westside Theatre, you're immersed in the quirky world of Josh's New York City apartment… as it is getting robbed. Thus begins this hilarious rock and roll romantic comedy about good guy Josh, caught in a lifelong battle with bad luck. Just as all hope seems lost, a mysterious letter arrives that changes his life forever.
A cast of mind-blowing actor-musicians leap in and out of the story playing almost as many parts as they do instruments. "It's Seinfeld meets Rodgers and Hart directed by Woody Allen," raves one in an endless string of love letter reviews. This funny, touching, hummable new musical makes its triumphant return, hailed by Jesse Green of the New York Times as "The spontaneously charming musical that is just right for right now." A 90-minute life-changing laughfest for the whole family that will leave you feeling better about the world.
The Westside Theatre is located at 407 West 43rd St. (Between 9th & 10th Aves.)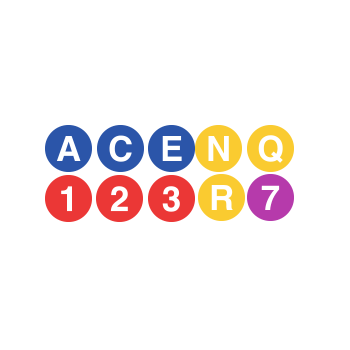 A, C, E to 42 St-Port Authority
1, 2, 3, 7, N, Q, R to 42 St-Times Square
M42 Bus to 42 St / 9 Ave